August is a blending of summer and fall and is the perfect time for end of the season outdoor gatherings.  Turn a bland backyard, patio, or deck into a stylish space for al fresco entertaining with our expert inspiration.
Here are a few simple tricks to spruce up your outdoor space:
1. Make ethereal, floating candles that ward off bugs with citronella oil
Image courtesy of Nest of Posies
Learn how to make these here.
2. Keep your guests comfortable and warm with pillows and throws
We love our cotton Herringbone throw that has the warmth needed for a cool night and neutral summery colors that can add flair to any daytime or evening event.  
Pillows like this one from our Applique collection add instant warmth and color to any outdoor space. With summery yellows and coppery oranges, it's versatile for both seasons and is a outdoor entertainment staple.  
3. Display fresh cuttings
Image courtesy of Midwest Living
Nearly everything tastes better with a sprinkle of freshness. Garnish your table with clutches of fresh herbs in vintage mustard tins. Pour some water in the bottom so the cuttings won't wilt.
Serve bruschetta, pasta or salad and encourage guests to liven entrees with snips from the herbs. Make several and send them home with guests as tasty party favors.
4. Hang vintage garlands to define smaller spaces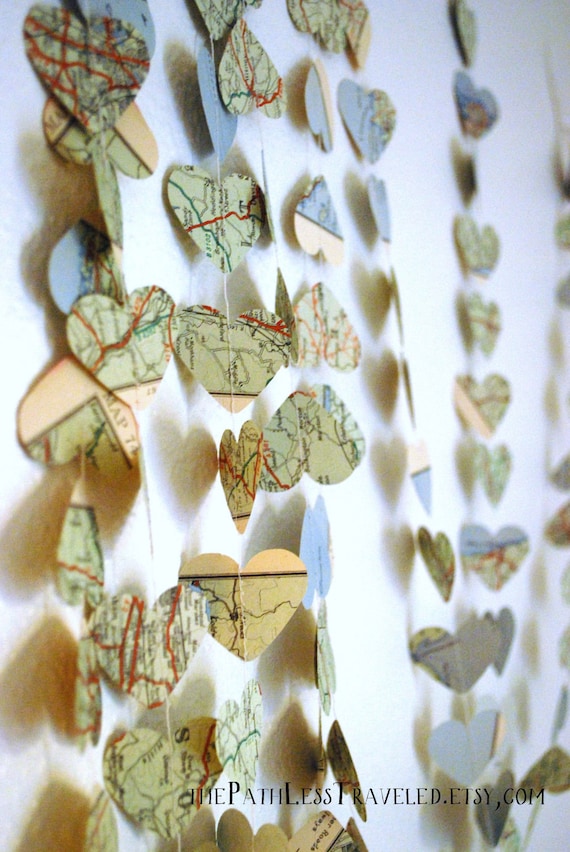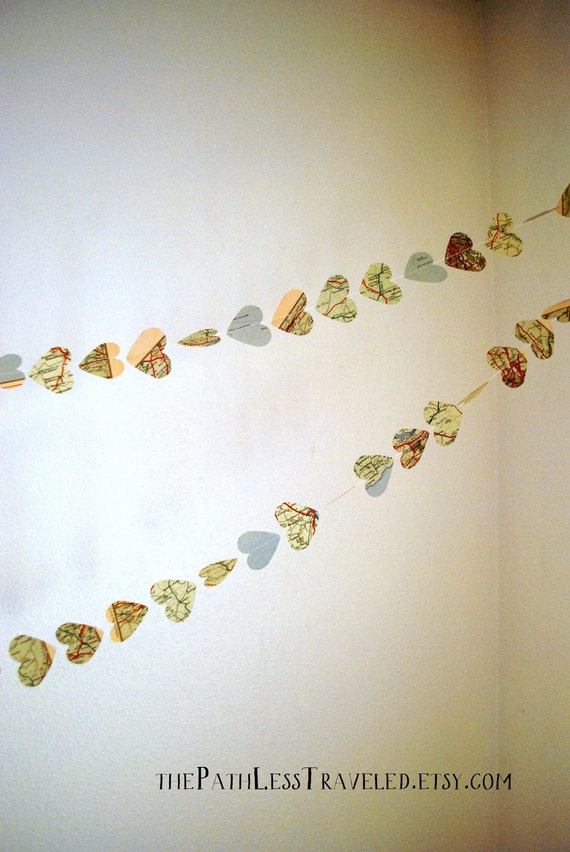 Images courtesy of The Path Less Traveled
Use these cute vintage garlands from The Path Less Traveled to define a segment of your lawn, patio, or deck and create smaller separate spaces.  They also are available individually as cupcake toppers or in mini strands for chair backings.
5. Go Green with Leaf Coasters
Image courtesy of Martha Stewart Living 
Large leaves such as the hosta leaves in this picture make great waterproof anchors for summer drinks.  Cut leaves early in the day, and set them in water immediately, keeping them hydrated in a container until it's time to serve drinks. Dry before using.
For a fall twist, use colorful maple leaves!